Business and trading has never been a perfect science. The stock market is not always that stable and it can crash anytime in the face of a very strong variable. It's why many call trading a gamble, and for some, it can be the gamble of a lifetime. One of the most dominant and strongest industry these days has to do with technology. It's actually a no-brainer considering that many things around you are tech-related. It's an understatement to say that humans have embraced technology in their lives. This market, though, may be highly lucrative but an older technology can easily fall off the radar once something new is launched.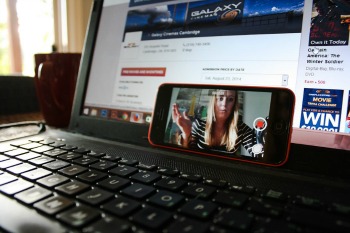 But just like any other industry, technology is a hit or miss thing too. Tech stocks are falling and everyone (all over the globe) are on their toes, curiously watching the drama unfold right before their very eyes. It seems that all the action from the UK's election to FBI Comey's testimony resulted in either decreasing or unstable stocks that has also affected almost all the major currencies in the world.
A selloff in US technology stocks spread, dragging down shares from South Korea to the Netherlands. The British pound fluctuated as investors assessed the impact from the UK's political turmoil.

Samsung Electronics, ASML Holding and Tencent Holdings led declines among technology companies in Europe and Asia. US stock futures fell after the Nasdaq 100 sank 2.4 per cent on Friday. Sterling swung after the biggest drop in eight months as Prime Minister Theresa May struggled to keep power in the wake of Thursday's election. Oil fell, reversing earlier gains.

The rout in US tech stocks began when Robert Boroujerdi, global chief investment officer at Goldman Sachs, warned that low volatility in Facebook, Amazon.com, Apple, Microsoft and Google parent Alphabet may be blinding investors to risks such as cyclicality and regulation. The declines prompted a re-evaluation among some bulls after the stocks' market value increased by US$500 billion since December and helped send global equities to record levels.
(Via: http://www.straitstimes.com/business/companies-markets/tech-stock-selloff-spreads-to-asia-europe-as-pound-swings)
For a year now, tech shares has been dropping among companies like Apple and Samsung, leading companies in smart technology. Ordinary people may think these big brands are busy making money what with the number of people owning their devices but it seems as if there is actually trouble in paradise.
Investors sold off more shares in the largest technology companies on Monday, deepening concerns that the high-value industry is a bubble.

Shares in Apple, Amazon, Facebook, Google and Microsoft were all down when markets opened on Monday, continuing a sell-off that started on Friday.

Apple suffered the biggest drop yesterday, continuing a trend that started before the weekend.  The iPhone giant was down 2.5pc, following a 4pc decline on Friday, which slashed $30bn from the company's value. Brokers downgraded the company for a second time in two weeks.

Amazon, Google and Facebook were all down 2pc on Friday and a further 1.5pc on Monday.  

The news reflects fears that technology companies are overvalued. Robert Bouroujerdi, chief investment officer at Goldman Sachs, published a report last week that warned of increasing risks of the firms.
(Via: http://www.telegraph.co.uk/technology/2017/06/12/tech-sell-off-continues-apple-google-amazon-facebook-suffering/)
While it is bad news for the companies involved especially for their founders who lost a couple of billions when the stocks suddenly went all down, it just showed everyone just how volatile these stocks are in the first place to be mistakenly traded as low-volatile consumer staples. Momentum players only try to ride the wave and invest when things are going right but wait until someone just says something bad or makes a terrible prediction in this industry and everyone sells stocks like hot pancakes until everything crumbles down. In an attempt to save their short-term profits, these investors try to salvage what little they have made but it's actually not a reason to be worried as this downfall is not yet an indicator of an overall market correction.
The following article What Is Trading Like After The US Tech Sell-off See more on: https://www.nakedconversations.com/
from NakedConversations.com – Feed https://www.nakedconversations.com/what-is-trading-like-after-the-us-tech-sell-off/