Terror attacks are all over the news now. There are increased terror activities all over the world that ordinary citizens are scared for their lives especially when out and about. You are no longer safe even if you are in the US, UK, Middle East, Asia or virtually anywhere on the planet. However, it does not mean that you should stop living in the moment because you are afraid that something bad may happen at any time. We can never tell when a terrorist will strike because who knows what is going on in their minds. Theirs are so twisted that they have become out of touch with humanity and a danger to the rest of mankind.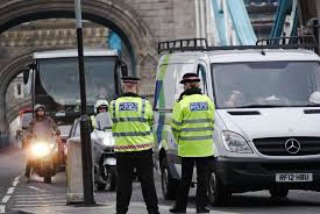 Staying vigilant is all you can do to protect yourself from these terrorists. Even local governments are on high alert to secure the safety and security of everyone and to discourage terrorists from carrying out their evil plans. Not only should we be all wary about actual attacks from terrorists but even those religious fanatics who are influenced by the brazen acts of terror carried out by these extremists that cause more chaos and confusion to the public. It's now common to see more police officials going around the streets these days and even security officials in various establishments carrying out rigorous checks when entering these places. Eternal vigilance is the most we can all do to fight them back and show that we are all united in the face of all these threats.
The report is aimed at giving the public "a better understanding" of the factors behind the Government's assessment of the terrorism threat, an MHA spokesperson said. "Through this report, we hope Singaporeans will better appreciate the seriousness of the terrorism threat, and to be alert and prepared in the event of an attack," the spokesperson added.

The ministry will issue further reports "when necessary, based on a careful assessment of the prevailing threat environment". While there is "no credible intelligence of an imminent attack", the MHA stressed that Singapore's security agencies remain on high alert, and urged Singaporeans to be vigilant and prepared.

"Singapore was specifically targeted in the past year and the regional threat has heightened," the report added. "Singapore has been cited as a target in jihadist publications and videos, by both the Islamic State in Iraq and Syria (Isis) and other groups."

For instance, an Arabic publication that appeared online around October last year named two potential targets here — the Singapore Exchange and an unspecified port, TODAY understands — that militants could strike in order to attack the international economy, and thereby hurt American and Western interests.
(Via: https://www.gov.sg/news/content/today-online—articles-singaporeans-urged-to-be-alert-as-terror-threat-level-remains-high)
No place is safe now. It's hard to say which location terrorists will target next because they are mostly scattered all over the world now. There are certain hotspots that are high on the watch list of Intel agencies but you can't also tell just which place will be next on their list. One thing is for sure, they will likely strike in crowded areas or events that will be attended by lots of people.
SECURITY at public events and busy locations is, again, a key issue that will be examined by Garda security chiefs after the Manchester bombing.

There are now suggestions that checks should be conducted on the bodies, and not just the bags, of people attending events such as concerts or matches.

Several senior sources told the Irish Examiner that measures such as asking people to open their jackets to check for the likes of suicide belts or concealed knives will have to be considered — although one source said it is not yet known how the bomber got into the Manchester Arena.

This is but one of the issues that will feature in a review by Garda security officers following the murder of more than 20 people, including children, with a further 59 people receiving injuries. One of those killed was an eight-year-old girl.
(Via: http://www.irishexaminer.com/viewpoints/analysis/only-so-much-can-be-done-to-tackle-terror-450744.html)
Many people call these attacks as "shocking" and "savage", which aptly fits the description. And the number of attacks has increased as of late and happening in such a short span of time means greater risks for people when going outdoors. On top of that, most of the perpetrators haven't been caught yet although terror groups like ISIS or a random radicalized Muslim often takes credit for these attacks. Hence, danger is always just around the corner.
We have been battling these terror groups for quite some time now and nothing has changed. Things have actually worsened over the years. Although vigilance helps a lot in ensuring the safety of the public, only fellow Muslims (especially leaders) can speak out against this violence committed in the name of Islam and educate the people to refrain from terrorizing the public to make their point.
Local Communities Remain Vigilant Amidst Threats Of Terrorism See more on: http://www.nakedconversations.com
from NakedConversations.com – Feed https://www.nakedconversations.com/local-communities-remain-vigilant-amidst-threats-of-terrorism/