Medical marijuana used to be a taboo topic but not anymore. Several US states have already legalized the use of medical marijuana and it has been the topic of debates for quite some time now especially in the Congress. Of course, there are people who are pro and against the use of marijuana and they have their reasons for it. Yet despite the continued opposition by many people both prominent or not, the continued legalization of marijuana in various places outside the US gains momentum and quite a fan base too.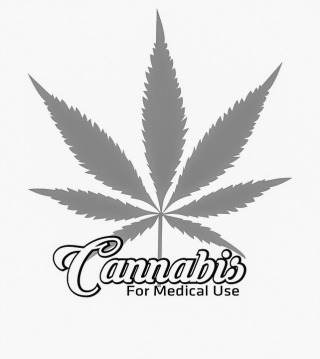 Mexico is one of those countries that finally succumbed to the charms of cannabis. There are experts who claim the many health wonders offered by medical cannabis where most conventional drugs have failed in the treatment of various chronic diseases and conditions. In essence, medical marijuana is virtually the same as plain old marijuana that many medical experts suggest is helpful in managing pain and in treating glaucoma, epilepsy, and even cancer.
Mexican President Enrique Peña Nieto signed a decree this week legalizing medical marijuana. The measure also classified the psychoactive ingredient in the drug as "therapeutic."

The new policy isn't exactly opening the door for medical marijuana dispensaries on every corner.

Instead it calls on the Ministry of Health to draft and implement regulations and public policies regulating "the medicinal use of pharmacological derivatives of cannabis sativa, indica and Americana or marijuana, including tetrahydrocannabinol." It also tasks the ministry with developing a research program to study the drug's impact before creating broader policies.

The measure had broad support from Mexico's Senate and Lower House of Congress, where it passed 347-7 in April.
(Via: https://www.washingtonpost.com/news/worldviews/wp/2017/06/21/mexico-just-legalized-medical-marijuana/?utm_term=.059534fdac17)
Legislators also argue that legalizing the use of medical cannabis can provide a new source of revenue for the government. Marijuana used to be sold on the black market and the government does not get anything from it in return. It's a lucrative business albeit not known by many. Aside from the money generated from the sale of weeds itself, weed cultivation also generates a lot of jobs that help boost the local economy.
The Vermont House has blocked consideration of a bill to legalize the recreational use of marijuana in the state.

Lawmakers in the House refused to take up the bill Wednesday during a special veto session. It won approval in the Senate on a voice vote earlier in the day.

Gov. Phil Scott now says he's going to appoint a commission to study the legalization of the recreational use of marijuana in the state. Scott, a Republican, said Thursday the commission's priorities would be to look at ways to ensure public safety and the best way to regulate marijuana.

Senate negotiators had announced Wednesday that they had reached a deal with the governor's office on the measure.
(Via: http://www.thecannabist.co/2017/06/21/vermont-marijuana-legalization-legislature/82083/)
While other US states already allowed the cultivation, use, and sale of medical marijuana, others still see it as something evil and won't give it the time of day. They have valid reasons for this hesitation that is why if you are a fan of weed and use it either for recreation or medical reasons, familiarize yourself with the laws that govern marijuana in your specific state to protect yourself from possible legal penalties if caught possessing, growing and using marijuana.
Last month, the Republican governor vetoed a legalization bill for recreational marijuana after it passed the state Assembly and Senate. But rather than killing it outright, he sent it back to legislators and asked for stronger protections against stoned driving and kids' access to pot.

On Wednesday, lawmakers will convene for a special session, and supporters of legalization will try again with a bill that they hope addresses Governor Phil Scott's concerns.

The bill now has stiffer penalties for stoned driving, providing pot to children, smoking in cars with kids and selling marijuana in school zones, Assemblyman Thomas Burditt, a Republican co-sponsor, told CNNMoney.
(Via: http://www.clickondetroit.com/news/national/vermont-lawmakers-try-again-for-marijuana-legalization)
You may face criminal liabilities if you smoke weed in the wrong state or country. Hence, educating yourself on marijuana use is a must to protect yourself from any of these legal implications. Despite the threats to marijuana use in states or places that do not recognize it as legal yet, pro advocates highlight the benefits of legalizing both medical and recreational cannabis. The police force can save a lot of money trying to identify, apprehend, and jail weed users and sellers and use that money for other federal programs that benefit the majority.
There's also no clear indication that users will use it heavily once cannabis is legalized. And compared to other dangerous drugs sold in the market, cannabis pales in comparison. Tobacco and alcohol are even more dangerous than it. If all goes well, it won't be surprising if more states and nations also approve of its legalization and allow the citizens to decide for themselves whether they need weed in their lives.
Issues On Medical Marijuana Legalization is courtesy of The Naked Conversations Blog
from NakedConversations.com – Feed https://www.nakedconversations.com/issues-on-medical-marijuana-legalization/